Are you seeking a role that combines your passion for delivering education and promoting environment sustainability practices?
We are excited to be welcoming applications for a newly created position of Regional Enviroschools Coordinator Support in a part time, fixed term capacity based at our Dunedin offices. The hours of work will be 20 hours per week until April 28th, 2023, until the end of the fixed term period.
The ideal candidate will have :
a tertiary qualification in education or environmental management, or related/equivalent industry experience
A minimum of three (3) years' experience in education, preferably a teaching role
Leadership experience, and an inclusive style that brings people together
A sound understanding of key concepts and practices of sustainability
A good understanding of educative processes and techniques and familiar with how schools work
Previous Enviroschools experience.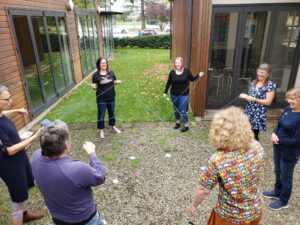 We think Otago's a pretty special place. It covers a vast area – the third largest local government region in New Zealand. Those who call Otago home enjoy access to mountains, coastal lowlands, dramatic rivers and wild beaches. Our environment here is part of who we are, and at ORC, we work each day to look after it.
If you share this passion and can align your skills and experience to what we've outlined above, we would love to hear from you!
If this sounds interesting to you, you can find out more here. Applications close Thursday, 5th May 2022.