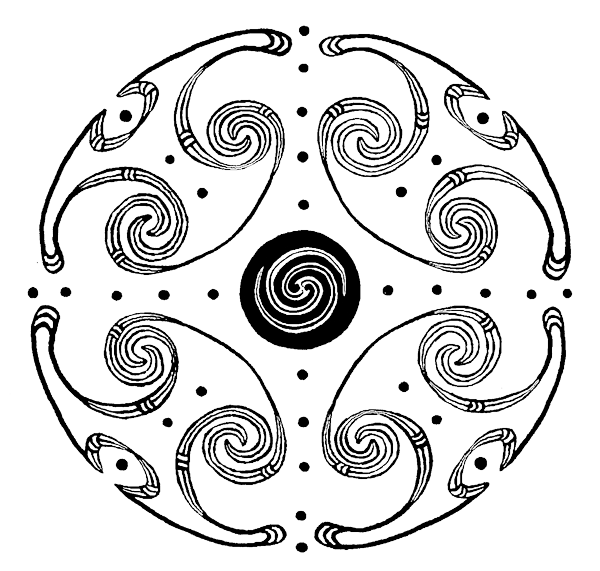 Urutengangana - Qualities of first-born, supportive.
The Enviroschools Approach
Enviroschools has five Guiding Principles – Ngā Mātāpono
Empowered Students (cognisant that we are all students/ learners/ ākonga/ tamariki/ students /young people/ teachers/ kaiako/ whānau)
Learning for sustainability (action focused holistic learning)
Māori Perspectives (Te Ao Māori, mātauranga Māori)
Respect for the Diversity of People and Cultures (fair, peaceful, cooperative, inclusive)
Sustainable Communities (health and vitality of our whole environment)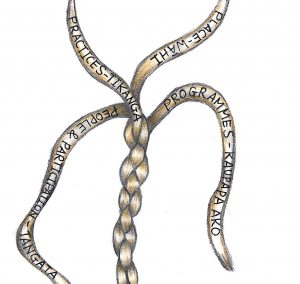 In Enviroschools, sustainability is integrated into the whole school or centre life, by walking our talk and generating learning opportunities on the collective journey towards a healthy peaceful and sustainable environment. This holistic whole Enviroschools approach covers four key areas:
Place- Wāhi,
Practices – Tikanga,
Programmes – Kaupapa Ako,
People and Participation – Tangata
At the heart of Enviroschools is the Action Learning Cycle, encouraging an enquiry-based process of exploration, decision-making, design, action and reflection. It is a key tool that can be applied to a specific project or an entire process in an Enviroschools Journey.
Enviroschools is a journey on the pathway to creating a sustainable community. As the journey progresses, knowledge, experience and practice increase in depth and breadth. Enviroschools commit to working with the Enviroschools kaupapa, Guiding Principles and Whole Enviroschools Approach.
Enviroschools Holistic Reflection is a process Enviroschools undertake when they pause to consider the past, present and future of their journey. It is a process of open enquiry, which includes celebration of strengths and honesty about weaker areas as we explore opportunities for growth. It is a collaborative process of discussion, reflection and future planning based on contributions from a diverse range of people.
Reflection is an integral part of the Action Learning Cycle, helping us to make sense of our experiences, deepen our learning, and gain direction for the journey ahead.
The Enviroschools Reflection Stages
The Enviroschools process for holistic reflection involves a series of reflection stages. These stages describe the common aspects the Enviroschools experience as their understanding and practice deepens and actions increase. These stages (currently Bronze, Silver and Green-Gold) each have a descriptive paragraph and key words that express the increasing depth and breadth of an Enviroschools journey. Critically the journey of an Enviroschools continues in unique ways towards a sustainable world. Toitū te ao!
Enviroschools communities may rewrite these descriptions in a way that is reflective of their place and culture whilst maintaining the integrity of the Enviroschools Guiding Principles and Whole Enviroschool Approach. After reflection, a school/ECE centre may choose to call themselves a Bronze, Silver or Green-Gold Enviroschool, as appropriate, however this is entirely optional.
Supporting Resources
Enviroschools is a process of learning and creating change for students, teachers and the whole school community.
Early Childhood centres and schools have access to a trained facilitator and a suite of comprehensive resources to help guide the Enviroschools journey.
The resources weave guiding principles, key concepts, experiential activities, stories and rich artwork to support schools and centres to develop their own creative action-based learning journey.  A network of over 120 facilitators are guiding and supporting the empowerment of staff and young people.  These facilitators are part of the learning community, sharing ideas and providing peer support and collaboration opportunities using their regional networks. 
Printed resources include:
– Enviroschools Kit
– Enviroschools Handbook
– Enviroschools in the Early Years Guide
– Enviroschools Theme Areas Folder
– Enviroschools Wai Restoration booklet
– Enviroschools Sustainable Communities through Kai booklet
– He Pae Korero – Māori Stories
– Te Kūmara Book, DVD, CD and Tāpapa (photo book).
These resources are designed for use by early childhood centres and schools that are part of the Enviroschools network.  Participating Enviroschools have access to these resources via their Regional Coordinator.
If you would like to join the programme and have access to these resources please get in touch with your local Regional Coordinator.