Here at Enviroschools Taranaki, we love supporting educators from early childhood through to secondary and beyond.  We've launched a Padlet supporting any school or ECE to connect in with Environmental and Sustainability Education.  This will help connect to local happenings in Taranaki plus look at the world around us.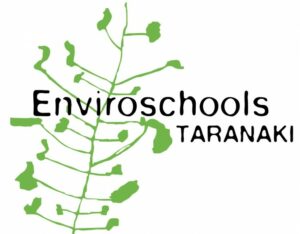 "Think globally, act locally and respond personally" is our motto.
Here's some key themes that we are working on at the moment:
 Nursery development – for kai and natives
Biodiversity – deep dive into bugs, birds, plants and trapping
Economic sustainability – soap making, shampoo and conditioner bars, beeswax wraps, seedsaving, pot-a-plant, screenprinting, bag making and more
 Climate action! – Teaching climate change with Hope
 Kai – we run loads of activities, workshops and projects around kai – growing it, cooking it, eating it, harvesting, preserving and so much more
 Localised economies – activities on the 100 mile diet, localising foods and other resources
Sustainable Development Goals – we can unpack these with your students and help lead some action for change
Youth leadership or Enviro Groups – our team has a number of programmes where students are leaders in their own schools and are working across communities with our support
Transitions – early childhood through to Primary, then Primary/Int into Secondary
Waste – our team can help with all things waste – setting up systems, unpacking your waste streams, changing direction and using waste as a resource
If you're interested in any of these workshops or activities then please touch base with us.
During 2022 and 2023 the focus is on Hauora.  We also have a Pilot where non-Enviroschools can access our programmes for a period of 4 sessions.  These can be either 4 times in a row focusing on something in particular or 4 activities/event throughout the year.
Check out our connection page here to be in touch.
Nga mihi nui
Lauree Jones
Enviroschools Regional Coordinator