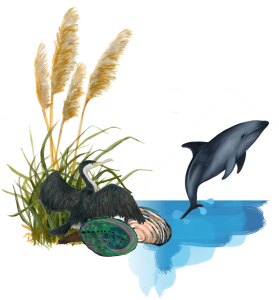 Seaweek in March 2023 is being celebrated in Northland Enviroschools by a series of hands-on discovery experiences being held throughout the region to help connect with local experts and extend the on-going mahi carried out by the community caring for the marine environment.
You can find out more by reading the information below for both ECE and Primary encounters.
2023_ES_Northland_Seaweek_Te Moana Encounters – ECE A4 flyer (1)
2023_ES_Northland_ Seaweek_Te Moana Encounters – Primary A4 flyer (1)
Contact your facilitator for further information. Register via the link in the flyer now!
Banner photo: Learning to stay safe on a biscuit.