Waimea Silver Reflection (Tasman District Council area)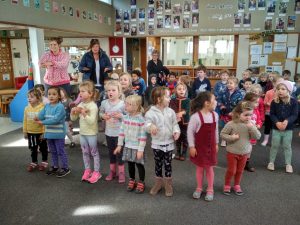 25/6/2020
Waimea is a Kindergarten that emerged as a single centre with two learning spaces for younger and older tamariki from two seperate ECE centres  a couple of years ago. About 1.5 years ago, Te Puna held a modest Enviroschools Bronze reflection to align them with the other part of their centre Te Awa. Waimea is very committed to the Enviroschools Programme and has been able to incorporate the Enviroschools Kaupapa into all aspects of its Kindergarten life. Therefore it was a real pleasure to facilitate their Silver Reflection last week.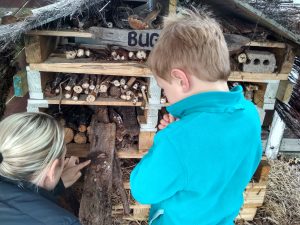 When we arrived in the morning to observe their practice the Tamariki welcomed us on the site with waiata which was a very moving experience. Then the tamariki showed us their kindergarten and the activities they love. A huge project was their butterfly rearing house. This was a project that carried on over the whole summer and the last few butterflies hatched in lockdown. 
Also, Waimea kindergarten and their community created a great garden and learning area outside the kindergartens gate. This is an area where they grow fruit and a beautiful bug hotel as well as a weta house are awaiting lodgers. 
For the reflection teachers gathered voices on natural leaves from the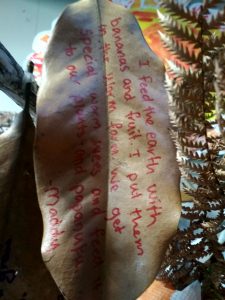 community and tamariki and also added their own as well. This was great evidence how every teacher feels engaged and enriched by the enviroschools process and how central the enviroschools kaupapa is to their teaching and place. I am really proud to see what this team and community have achieved. 
Andrea Goodwin NTK Enviroschools Facilitator