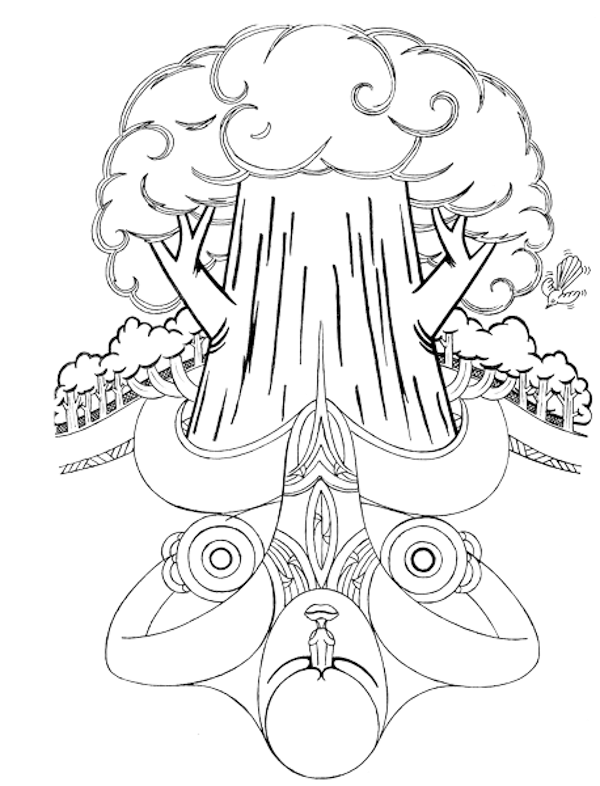 Tānemahuta: associated with the forest and all that dwells in it and with qualities of growth, strength, shelter, diversity of life.
Nestled between the Kaitake Ranges and the moana is a bush-clad gully. Ōakura School ākonga/ students have been doing the hard mahi in what they refer to as their Enviro Centre, this remnant ngahere, adjacent to the school playing fields. This space has been the hive of activity with several classes removing the invasive ground cover, Tradescantia. This has been followed by further planting, the construction of a set of new steps that will link together two existing paths, and a viewing seat overlooking the valley. The steps and seat have been designed and built by a group of senior boys, who are not afraid to get stuck in.
To construct the steps the team undertook excavation into the steep hillside then shored these up using offcuts from building work being carried out at the school. Before they started the lookout viewing seat, the ākonga needed to fundraise to buy cement and timber suitable for a sturdy place to sit.  The results speak for themselves. Andy the caretaker was a lot of help and Enviroschools facilitator, Richard, got involved in the fun as well! Well done to everyone involved in making this beautiful space even more easily enjoyed by the whole community. What a fantastic project that engages learners in about and for their local environment!
Watch there video here!