The end of term two brought the first regional Enviroschools event in Manawatū…
51 teachers from 23 Enviroschools across the region travelled to the Manawatū District to see what two Enviroschools, one urban and one rural, do to empower their students to act on sustainability issues.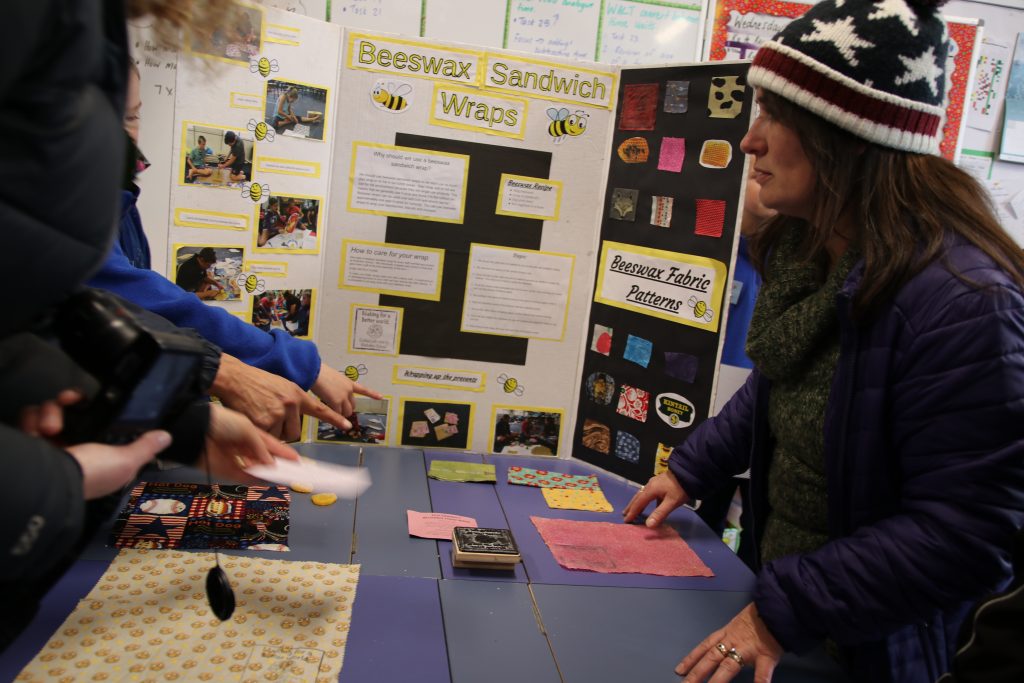 The day began with a mihi whakatau, led by Manchester Street School's Mātauranga Māori Group.
The attendees were then taken on a tour, led by students, looking at different sustainability projects.
Teachers met the Enviro Kids group, who organise classroom 'Enviro-jobs', such as having a 'Power Rangers' team whose job each lunchtime is to go around the classrooms and check lights, computers, and teaching stations are all switched off.
The teachers then travelled on to Kimbolton School and heard from the Forest and Insect Guardians (FIGS) group, who have undertaken lots of weed and animal pest work in Kimbolton Reserve.
Back at the school the students shared how they make beeswax sandwich wraps, and then took the group on a tour of the school's grounds taking in their solar panels, vegetable gardens, and growing unit.
Feedback from teachers was overwhelmingly positive and they took lots of ideas back to their own Enviroschools!