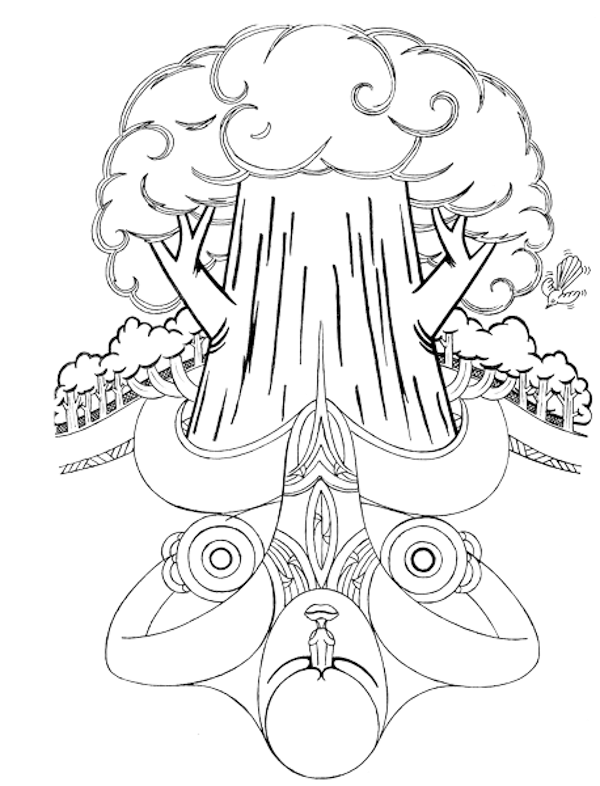 Tānemahuta: atua of the forest and all that dwells in it with qualities of growth, strength, shelter, diversity of life.
Students from Hedgehope School are taking on an ambitious two-year restoration project within Sherwood Forest near their school in Southland. Sherwood Forest at Tussock Creek, 25 minutes outside of Invercargill, is a rare flood plain forest, dominated by giant mataī. It was covenanted by previous owners Pat & Derek Turnbull, ensuring long term protection through a QEII Open Space Covenant. When the Sinclair's purchased it several years ago, they continued the restoration work on the remnant with fencing renewal, along with animal and plant pest control. Over 30 years of stock exclusion, predator and weed control and supplementary planting around the edges are now paying off with recovery of the understorey.
As part of the scoping-out phase of a student-led project to take action for this special Southland natural taonga, Hedgehope School has been utilising the Enviroschools Action Learning Cycle to guide the process.
Initially the students wanted to immerse themselves within this unique area. Experiential activities in the forest help ākonga connect with their living landscape and heighten the level of engagement. We observed the students hugging the giant mataī trees, calling out to the tūī that frequent this area and smelling the lush undergrowth that now thrives without the presence of deer.
From deep exploration to quiet moments of reflection, students take time to acknowledge  atua Māori and begin to understand the interconnectedness of this treasured environment. In an area rich with bird song, diverse insect life and towering mataī, students can quickly create links to Tānemahuta, Tāwhirimātea and Papatūānuku. Ultimately, students will become the kaitiaki of this land, ensuring its protection lingers for many years to come.
To add depth to this project students have invited along key stakeholders to help them understand the significance of this site.  As explained by Jesse Bythell from the QEII Trust: "This area is now a rare example of the great podocarp forests that once grew on the Southland floodplains. It's one of the largest remnants of a forest that once covered much of Southland. The forest contains many large mataī and kahikatea as well as some tōtara and kōwhai. The area is also home to threatened or regionally uncommon trees and shrubs such as Hector's tree daisy, fierce lancewood, white mistletoe and scrambling fuchsia".
Hedgehope School students have been working alongside staff from the Hokonui Rūnanga to hear stories about this site and the wider Makarewa and Mataura Rivers. This offers an incredibly rich dialogue that helps students to understand their place in the world and gain a perspective of how early Māori lived and travelled through this area and how local Māori value and respect their natural environment.
Technology also plays an important role in this project, with students not only wanting to know what is going on at ground level but to gain an appreciation for the size and scale of this site from above. With support from Environment Southland staff, students were able to map out much of the forest area with a drone and gain an understanding of its scale and dimensions. The footage will be used to monitor changes in vegetation and physical landscape over the two-year project period. Students hope this information will help to inform future management decisions of this area. As this information is gathered, students will consider and map out what action is required on the ground.
Overall, this project aims to raise awareness of this unique forest, empower young people and link communities together through engaging in biodiversity restoration. Watch this space!