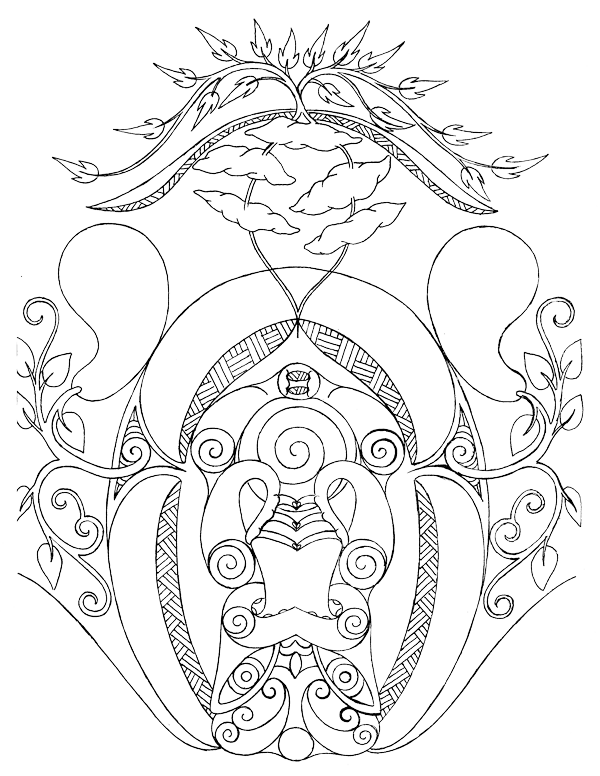 Rongomātāne: Peacefulness and order, provision, cultivation
When you visit Nga Iwi School in Māngere, you're met with flourishing garden spaces everywhere you look, from fruit and vegetables to native planting along the bike path. Two small orchards grow apples, pears, peaches and feijoas, with each class having their own tree to care for, their banana garden is thriving, the sensory garden is a feast of aromas and textures and native flax plantings in the corner of the school provide a calming space to visit.
Planting projects are just some examples of Nga Iwi working to embed the Enviroschools Kaupapa throughout their school, empowering students through involving them in planting, harvesting and sometimes cooking the food; focusing lessons on sustainability; and honouring Māori cultural practices through planting of native harakeke, which can be used for traditional craft by those in the Whānau Tu Pākari (Māori enhancement unit). They are also connecting with the local community in planting projects and sharing knowledge around gardening, healthy eating and how to cook produce, with school whānau.
In their māra kai (food garden), a selection of raised garden beds takes centre stage on the site of an old classroom block. Designed by Enviroschools Learning Leader, Kathrina McGuire, and built by teachers and students, there are vegetables and herbs, and flowers for the bees, a compost bin and an in-ground worm bin. The food is either used at school or distributed to families who can make use of it at home.
Living the Enviroschools Values
Since becoming an Enviroschool in 2018, their already strong environmental and sustainability foundation has been built upon, and Kathrina emphasises that Enviroschools is not adding a lot of lessons on top of what is already there.
"It's about seeing what's already there and how you can link into it and make good use of it and get the people to connect the dots in their head. It's also about understanding that walking to school is contributing to a more sustainable environment, eating something healthy is a contribution to the environment, and reducing waste and disposing of waste properly is too." – Kathrina McGuire
At school, this might be doing maths through doing waste audits, harvesting crops and working out how much can be used in a particular recipe, learning about the different tree species and creating art and music lessons inspired by the outdoor environment. In 2022, some students also created a stall to sell produce, and spent the proceeds on new seedlings to plant, learning maths, teamwork and gardening.
Empowering Students and Whānau
Students can join in with gardening work whenever they feel like it, they can pick fruit from the orchard trees to eat when it's ripe, and they're learning about where food comes from, how to care for it via watering, weeding and compost, and how to cook it, so they can do that at home too.
"It's hugely empowering for the kids," says Kathrina, "who are able to identify tree species around the school and are taking important knowledge back home to their families."
She says the support of Auckland Council's Sustainable Schools advisor and the Enviroschools programme has inspired and supported the school to put these environmental values into place across the school.
"It is work, but it is interesting and energising. There is a lot of return for this work that makes it worthwhile," says Kathrina.
"Enviroschools is a beautiful curriculum. It's so good and it's so relatable and so easily fits under the New Zealand Curriculum, but also ties in with our local curriculum. Environment is an important lens that the school puts over every inquiry we do and every bit of planning that we put in place for our kids," says Nga Iwi principal Michelle Fepulea'i.
When the school chose to be an Enviroschool, Kathrina ran workshops on the school's curriculum and pulled out the key principles from that and shared that with staff. The staff then went back to their planning to see how to reflect those principles in whatever inquiry they were doing at the time.
Nga Iwi are looking outside their school gates too, forming connections to the wider environment, and have taken part in planting at Ashcroft Reserve across the road from the school, and visited the nearby Auckland Teaching Gardens to learn from the experts there. A future project will see them plant six native trees, provided as part of the Māngere Ngahere Project, a collaboration between Kāinga Ora, Māngere East Family Services and Uru Whakaaro, to increase forest and canopy cover in Māngere.
The school also works hard to empower their whānau to grow and eat healthy food at home, and community liaison Heleni Feiloakitau talks with whānau about healthy food for school, and at their Green Day event, cooked with produce straight from the school's garden to demonstrate how it could be used. This has really helped parents look at with where they've got at home and some are growing it themselves, even in pots and planters.
Embedded and Supported
Sustainable Schools advisor, Kylee Hanlon-Judd, has only been involved with Nga Iwi School for a few months but has experienced their warm community spirit and pride in their school.
"Late last year, the school had their Enviroschools holistic reflection day which started with a rousing traditional welcome by the kapa haka group. Throughout the day, the students were engaged, committed and wanted to share and celebrate their journey as an Enviroschool. I loved hearing their stories about learning, being kaitiaki of their school environment, the meaning of their school logo, how they care for each other and what they love best about being a student of Nga Iwi." – Kylee Hanlon-Judd, Enviroschools Facilitator
Images by Kellie Blizard Photography