Alex Parker and Matthew Quot from Botany Downs Secondary College (BDSC) have received the Ros Nicholson Award for Native Ecology for their Enviroschools work in 2020. It is awarded to young people who have made outstanding contributions to native ecology conservation and management in the Howick Local Board area. The award was established by the Nicholson family and the Howick Local Board as a tribute to Ros Nicholson – a passionate teacher and long-time resident who promoted the natural features and cultural history of the Howick and Pakuranga district.
Matthew and Alex share their insights:
From zero in 2019 to rat trapping heroes in 2020, we have risen to new heights of environmental commitment after moth pod collections in 2019 and later a Rotoroa Island conservation tour, in which we drew great inspiration for future endeavours as a much larger part of the environmental community; becoming trapping group leaders in 2020.
At BDSC we are a part of the Enviroschools leadership team, under the banner of the Rat Trapping group. The Rat Trapping group's responsibility is to catch rats and pests using traps and tracking tunnels in our local Botany reserve. As co-leaders of the group, our job is to keep administration over the group and its members, as well as working to improve our trapping efficiency. Originally, the Rat Trapping group did not exist in 2018, but as 2019 came around the corner, six students had gathered together to form a group now known as the Rat Trappers. Fast forward to 2020, the Rat Trapping group had set sail for new heights, as the number of official rat trappers increased to a whopping 30 members that participated in rat-trapping related duties. With the expansion of our team, we had managed to catch a total of 30 rats in 2020, despite the best intentions of lockdowns to put a damper on our operations.
Support:
Our biggest support throughout our operations last year has of course been the many hands of our team members in maintaining our traps for the group. It quite literally would have been impossible to get this far without them, and for that they have our gratitude.
But we would like to give some special gratitude for the lead Enviroschools teacher for BDSC, Sally Brodie, who has been extremely supportive and understanding throughout the year of our victories and shortcomings, plus being our primary supply of equipment to the group.
Also to Elaine Huang, one of the overall lead Enviroschools students. She has been a great help throughout the year and provided us with many of the opportunities necessary for this award as the leader of the Kilkenny branch of Enviroschools at BDSC in charge of our local reserve, including bird surveys and regular rubbish clean-ups. She also was the one to teach us how to use the traps in the first place.
Learning to lead:
A good understanding has really helped us as leaders given the amount of mapping we've had to carry out regarding trap locations in the local reserve. For both of us this has been our first experience as leaders, so there's not much previous to this that can help 'build a picture', but in terms of action, the 2019 Moth Plant Pod competition hosted by the Howick Local Board was a big inspiration, especially our placement in second and subsequent trip to Rotoroa Island as a reward.
Becoming leaders to us was a very sharp learning curve, because until recently it wasn't even a consideration to us. The experience has been extremely significant to us in that we've learned vital skills of organisation, public speaking, communication and preparedness, and perhaps most importantly, people skills.
More introspectively, we've learned that little action can go a long way, especially if people are involved. And it doesn't have to be a chore either; to most of our group members the experience has just been fun with friends and a positive twist of satisfaction for doing something helpful.
Feeling acknowledged:
Really to us it just solidifies that what we're doing is actually really meaningful. There has been a lot of doubt that what we're doing isn't enough or quite right, but physically being handed an award like this really helps reassure those worries. It really does make us feel proud; and especially proud of our group too that has persevered through the sporadic lockdowns just as we have.
Inspiration and engagement:
Our primary influence for becoming Enviroschools leaders came from our experience on the Rotoroa Island bird sanctuary; a prize handed to us for placing second in the annual Howick Moth Pland Pod eradication competition. This became a motivation to us, as in collecting for this competition, we were never really under the impression that we would be winning anything, yet there we were, showing just how much a little effort can do. But while we were on the island, we were heavily inspired by the amount of conservation work that had been carried out by so many people, which showed us that as leaders our efforts could potentially go a long way. Moreover, the people and other winners we met there which were already very much invested in environmentalism and being there alongside them really made us feel a part of it too.
In 2020, as we actually began as leaders, the support of our peers and fellow Enviroschools leaders really helped us keep going throughout the year, which we are very thankful for.
Challenges:
Given that we were both brand new to leadership in 2020, initial challenges were the obvious issues of learning the ropes of how leadership works to begin with. Our organisation and public speaking skills were practically non-existent at the start of the year, but as we applied ourselves to the Rat Trapping group, things improved gradually. Because of this we also learned the grave importance of communications between one another.
A lot of the issues of this learning curve meant that there was a lot of deliberation with actually getting our group members started on trapping, and thus we only managed to get the traps out a week before they ultimately had to be brought back in because of the first lockdown. Unfortunately, because of the two lockdowns we had in 2020, we didn't have the traps out nearly as long as we'd like to have, but the significant increase in pests caught that year proves that rat trapping is something that should be invested further in at BDSC.
But because of these fluctuations in having traps in and out, and our inexperience as leaders, commitment wasn't great to begin with, as some groups didn't understand how to handle the traps properly. This was handled in due time though, and fortunately these issues have not progressed into 2021.
Getting involved in environmental action:
It doesn't have to be a chore; just gather some friends and have fun. It's good to enjoy the satisfaction of doing your part and at least doing something. Besides, environmentalism is a team effort. You can't expect to do everything. If we all just do a little bit, it will go a long way.
As for rat trapping in particular, it's not as nasty as it sounds. So long as you take care of hygiene properly and you check back frequently, there should be no issues of disgusting dead animals. And besides, it really does help the fight to restore our native birdlife and it's one of the most proactive ways to do it.
Future directions: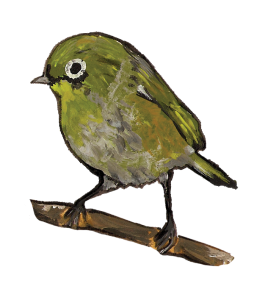 The award has been very valuable to us in recognising how far our actions have gone. In many ways we really didn't think we did enough as leaders, often being in damage control as a result of Covid-19, but the award has been quite rewarding to us as reassurance that our actions are in fact meaningful; quite useful incentive to keep doing what we do (and Matthew rose even higher to become a co-leader of the overall environmental operations of BDSC in 2021).This recognition has helped our group to remain committed and show that our trapping business is an asset to the future of Enviroschools at Botany Downs.