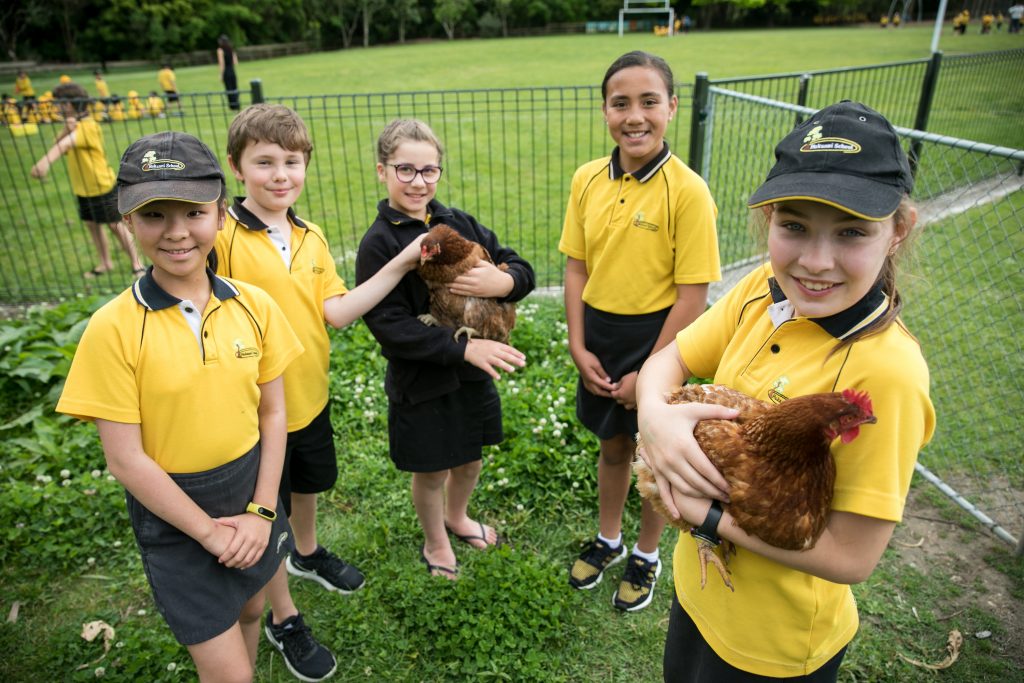 For 20 years, students at Hukanui Primary School have been learning and taking action to improve the environment.
In September 2018, they celebrated the milestone with a special event at the school which was attended a wide array of special V.I.P guests. Hukanui students and staff were joined by members of their whānau, past enviro students and school facilitators, Enviroschools and Toimata staff, Hamilton City Council and Waikato Regional Council guests, and local MP's.
Hukanui Primary School was a pilot for the Enviroschools programme in 1998 – first launched by Waikato Regional Council with Hamilton City Council. Enviroschools has since rolled out nationwide and has grown to support nearly 1200 schools.
Hukanui achieved Green-Gold status in 2007, the highest level a school can achieve and a reflection of its commitment to learning and action for sustainability.
The students' responsibilities have grown over the years, developing from garden, waste, water, energy and biodiversity projects to 'integrated enquiry''. Examples include the development of their neighbouring gully and growing their own natives with the community in 2002, and their insect and plant restoration work has continued growing the biodiversity.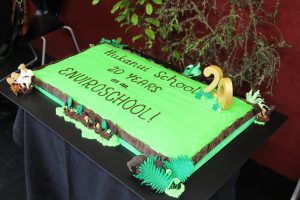 With staff, the students were integral in the development of the school grounds and buildings, including the award winning 'Living Room' opened in 2009.
Hukanui has a significant focus on growing, harvesting and cooking food from its backyard garden. The purpose-built Living Room is a fantastic focus for sustainability education at the school, and over the past three years students have received been working to design and fund a kitchen extension to the Living Room. Architect Antanas Procuta is working again with Hukanui to design plans for the kitchen, and school is now fundraising for the kitchen.
Congratulations, Hukanui!