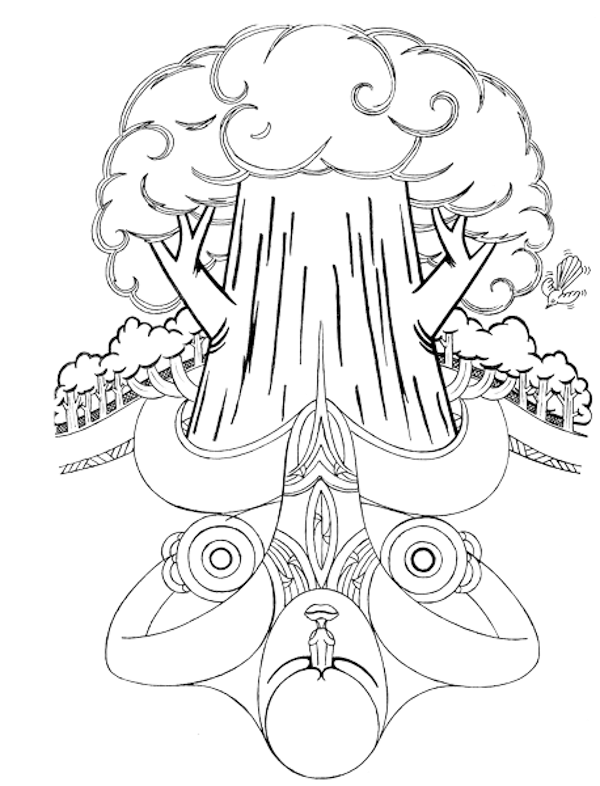 Tānemahuta with qualities of Growth, strength, shelter, diversity of life.
Seven years ago, we began planting a grass reserve at the rear of our Kindergarten, Central Kids Hinemoa Kindergarten, in Taupō. Today it is a flourishing ecosystem.
Caring for and learning in and about our ngahere is something so very special to us. Tamariki are involved in tracking and trapping pests, finding creatures who have made our ngahere their home, making bird feeders and creating other ecosystems. We have been building connections to our Atua, and spending time connecting with each other as well as developing an understanding that our sustainable practices within our kindergarten impact on our ngahere. By taking care of our trees by mulching and weeding and we have also made connections to our wider community.
I love watching our tamariki grow, not only as kaitiaki of this area, but also as rangatira/ leaders and ambassadors for our learning community.  We have noticed, since our ngahere has grown and we started trapping, that the ngahere is flourishing with birdlife, insects and butterflies and our tamariki are flourishing in this place of theirs too.
Our tamariki are the drivers in their learning here at Central Kids Hinemoa Kindergarten and have taken the lead in this sustainable learning journey. We hope the ngehere will be enjoyed by generations to come with our tēina following in the nurturing footsteps of our tuākana. It is pretty awe-inspiring to watch how our tamariki have driven this project and more importantly how many tamariki are growing into our eco-warriors.
It is amazing how a bare site with a town reservoir can be rejuvenated into a small bush block in such a short number of years. The team at Central Kids Hinemoa Kindergarten have had vision and energy, brought on board tamariki and whanau and with a labour of love, brought a green and native space back into suburban Taupō. –  Rosemary Searle, Enviroschools Facilitator, Central Kids Kindergarten Association
Banner image: A special place enjoyed by everyone at Hinemoa Kindergarten.