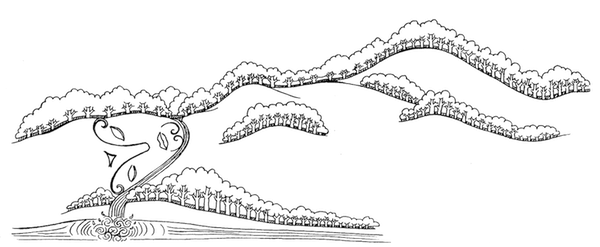 Barnardos Early Learning Centre Wainuiomata is part of a cluster of Lower Hutt Early Childhood centres exploring sustainability together through the Enviroschools Programme. These centres all started their Enviroschools journeys in 2019. Before starting with the cluster, the teachers at Barnardos had already been engaging with sustainability concepts for some time, working towards a home-like, natural and plastic-free interior by purchasing second-hand whenever possible and using things made of natural or repurposed materials.
The Enviroschools guiding principle Māori Perspectives provided a natural starting point for extending their centre sustainability journey as it would support tamariki to make deeper connections with their environment. It wove well with their teaching and learning priorities as a centre and provided tools to engage with their community, in particular through through a vision board.
Teachers have been working with tamariki to help empower them to take action and share their learning with whānau.
Tamariki developing sense of kaitiakitanga through ngā Atua
An opportunity for the tamariki to explore the concept of kaitiakitanga at the centre came when they showed a strong interest in the stories of Papatūānuku, Ranginui and their children.
Over a term, the centre used books, other resources and experiential learning to explore the qualities of one atua each week.

Starting with Papatūānuku, the tamariki discovered they could support her by covering her with trees and plants like Tānemahuta did and planted some harakeke.
"We put plants on Papatūānuku. Papatūānuku feels happy," says Tiya.
They also collected some of her treasures that could be used in their artwork to make beautiful creations with clay.
"With this came rich kōrero about where clay comes from (Papatūānuku of course!) and what each treasure is (bark from a tree, sticks from the branches and rocks from the ground). With the teaching  about Papatūānuku comes the concept of Kaitiakitanga/guardianship. We hope that we will instill the love of nature with our tamariki and how to care for her." – lead teacher, Carol McMillan.
Building knowledge
As the weeks went on, knowledge of each atua enabled the children to connect to a new aspect of the natural world. They recognised the tears of Ranginui in the water filling their water tank, gave thanks to Tānemahuta for the taonga of new trees, planted ngā putiputi (flowers) to invite ngā pepeke (insects) into their environment, and made bird feeders to encourage ngā manu (birds) to spend time at their centre. The children used all their senses to experience the effects of Tāwhirimātea on the weather and the power of the wind. Getting to know Tangaroa helped them to value the life of our waterways and oceans and the taniwha who live there, while Rongomātāne and Haumietiketike connected the tamariki with the natural cycles and gifts of food and rongoā from our gardens and bush.
"We getting water in the tank from the rain," says Mason.
"If we use too much water then it will run out. We have to use a little bit of water," says Tiya
When they learnt that Tūmatauenga was the builder of the first marae/whare tipuna, this opened up the opportunity for conversations where whānau could share knowledge of the marae they connected with – and the tamariki could use their tools and skills to construct a whare tipuna in the centre.
Out of this, the centre has created a pepeha to acknowledge the significant places of this area – and visits to local parks, bush and rivers are now planned. These visits are to further develop their understanding of Papatūānuku, Ranginui and their children – and what it means to support kaitiakitanga to protect them.
Tamariki now take ownership of their kaitiakitanga and remind the teachers and their friends that we need to take care of such elements as the trees, bugs and water. For example, when a child finds a bug the others will give them a list of things that they can and can't do and how being gentle and kind to the bug is important.
Inviting participation from the adult community connected to the centre
To further engage with the adults, lead teacher Carol McMillan created a Vision Board (see banner photo) which she placed right beside the entrance to the centre. On it she presented some of the sustainability ideas that the centre had been working on for some time, and some key aspects of Enviroschools' whole-school approach to sustainability – people, place, practice, and programmes. This included imagining how the outdoor area could develop.
The board provided a focal point for teachers to quickly chat to whānau as they dropped off or collected tamariki. The teachers added their ideas. They envisioned natural authentic spaces, with fruit trees, and kai grown to share, where natural ecosystems flourished. Parents were supportive "That's neat".
"The centre keeps us really well informed about how it is working on sustainability. It can be really busy as a parent. I really appreciate that they are teaching my son to care for the world and take care of resources and not waste things," said parent Alana Huria
Out of this, the team prioritised achievable ways to create a more living landscape. They have already planted native grasses and shrubs around the sandpit and some fruit trees – as well as adding a whare playhouse to their outdoor area.
The centre philosophy was reviewed by teachers and whānau to include the commitment to sustainability. From the new philosophy, they developed a centre Tiriti to partner with tamariki to express their ongoing commitment to Papatūānuku and each other. This living document is referred to regularly and used by the teachers to remind tamariki what is expected of them.
"We have explored how Papatūānuku, Ranginui and their children are living part of our everyday world – and now we are putting care for Papatūānuku and all who share her at the heart of what we do." lead teacher, Carol.