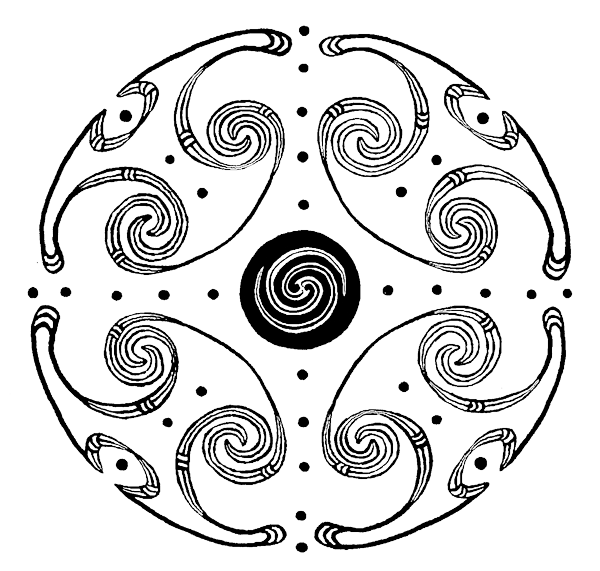 Urutengangana: Qualities of the first-born: guidance, safety, leadership
Young leaders inspiring other young leaders provides a key to success
Sustainability: At its heart, it's about being able to maintain a process over time. And when it comes to sustaining environmental leadership, success comes from enabling young leaders to empower each other.
Stevie Shipman, a graduate of Kāpiti College who is now in her second year of a conjoint degree, has been sharing her experiences with current Enviroleaders across the region to powerful effect.
Anika Stewart is one of three students from Wairarapa College who participated in an on-line student leadership workshop co-run by Stevie. She says "Stevie's style of leadership is really about being a facilitator. As a leader, she draws out everybody's ideas, asks questions, prompts people and does things in a way that's really supportive and collaborative."
"The way they ran their Envirogroup at Kāpiti College showed us a way of including everyone. That's how we want it to go for our group too." – Anika Stewart
Leading by Walking Alongside
While she was part of the Kāpiti College Eco Action group, Stevie learned how to support students to come up with their own ideas for action, and then facilitate them to get that action or project underway. 
'Eco Action' was very much student-led, although teacher, mentor and former Enviroschools Facilitator Nicola Easthope was also at the heart of the group, bringing with her the Enviroschools approach of fostering a positive, welcoming and safe environment.
The group met weekly at lunchtimes. Ideas were put forward to leaders during the week, before they were prepped and added to the agenda for the upcoming meeting. After hearing the agenda, students at the meeting broke into smaller groups according to which ideas or projects they wanted to pursue, and then these groups planned their actions for that week. 
 "The student leaders had an oversight but we weren't deciding what everyone was going to do." – Stevie Shipman
"Being a leader is not so much about being a prominent figure, but more about working with others to figure out how best to allocate your group's responsibilities and skills.  Leadership is often about doing the silent work and bringing other people into the picture."
Connecting Young Leaders
Stevie shared her Envirogroup's model and her ideas about group leadership on a zoom hui with Enviroschools regional and national facilitators in 2021. Wairarapa facilitator, Gill Stewart, then asked Stevie to co-facilitate the online Wairarapa Secondary Student Leaders' Workshop in February 2022. Anika and other student leaders from Wairarapa College, Kuranui College and  Solway College attended the workshop. It gave them a strong platform to start from in their awareness-raising campaigns.
"We really liked the Kāpiti College group's model," says Anika, "We liked how the projects were driven by small groups, working on things they were really interested in doing."
The Enviroleaders at Wairarapa College wanted to raise awareness of their "EnAction" group and to generate momentum by providing fun enviro-themed activities which all students could participate in. They chose Seaweek as a starting point. "We were just getting our Envirogroup going," Anika says. "Using the ideas we'd learned from the workshop, we had different groups organising different activities." 
These included a Seaweek-themed photo booth which then popped up on social media feeds,  daily facts in the school notices, a quiz wheel, a 'blue-out' mufti day, and a "Finding Nemo" competition which had students searching the school for their Seaweek mascot. Students from all levels of the school got involved across the week and it was a really successful process and outcome for the newly re-established Envirogroup, reaching a much wider audience than they had anticipated.
Focus on Whanaungatanga 
It's not just Enviroleaders within the network who can support and inspire others. Stevie found that connecting with other groups within both the school and the wider community was really valuable. 
"It all comes down to whanaungatanga in the end," says Stevie. " Establishing those relationships with others, and creating meaningful involvement of other people in your space, is key to moving forward with environmental action. Seeing how other groups go about things can give you an idea of the 'nooks and knacks' involved in taking action," she says.
"It's all interlinked. The more people interlinked, the easier it is to get things done!" – Stevie Shipman
Stevie also acknowledged the support from her own Enviroschools Facilitator, Amanda Dobson, who engaged her in many leadership spaces. Most memorable was Kuranui College's 'Green Jam' in 2018 where she found inspiration in spending time with other student leaders, sharing ideas and celebrating successes.
Succession Planning: Sustaining the Inspiration
Spending time with other student leaders is also something Anika is looking forward to, having enjoyed that experience as part of the workshop.
"It was really cool to see what other schools were doing," she says. "Meeting them and making those connections was one of the best things about the workshop. Hopefully we'll meet up again in the future, because everyone has a lot to share."
And sharing that motivation and those skills and ideas are a big part of what she'll do as an Enviro-leader this year. It's her final year of college and she's keen to see the group continue to grow and stay active. 
"Our group knows that by sharing and delegating responsibilities rather than being reliant on a few individuals, everyone will get the skills to drive change," says Anika.
"We need to tap into what people are passionate about and work to each others' strengths." – Anika Stewart
"This year is going to be pretty much a building year – getting things going now so in the future others will be able to carry on." 
Now that's sustainability talking.