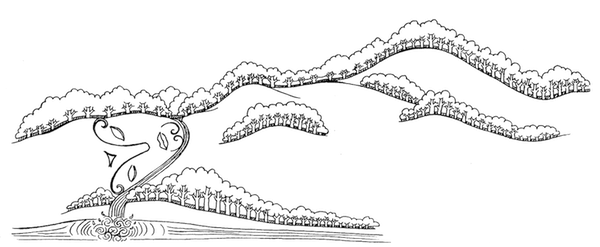 Papatūānuku – Earth Mother, nurturing
In the Gisborne/ Tairāwhiti region the Enviroschools team have been continuing to seek ways of shifting community practice around waste. In 2018 they worked in collaboration with Rawinia Kingi, from Te Aho Tū Roa, running a one-off workshop at Tairāwhiti Environment Centre (TEC). This was followed in 2019 with a workshop on Titirangi/Kaiti Hill looking at waste through a Māori lens. Riding on the success of these, in 2020 they moved to a full Rethink Waste workshop series at TEC. Darnelle Timbs, the Regional Coordinator for Enviroschools in Gisborne, said it was great to be collaborating with TEC and making use of the Gisborne District Council (GDC) Rethink Education space.
"We wanted whole classes rather than small groups. We wanted amazing follow up and having whole classes allows the teacher to work with their class rather than students spread throughout the kura. We also wanted syndicates so we could really get some change happening." – Kauri Forno, Enviroschools Facilitator
The purposes of the workshops was to showcase the Enviroschools Zero Waste Theme Area and address the community feedback from Tairāwhiti Environment Centre requesting more zero waste education and maximizing the use of this great venue (there was full use of facilities from both organisations – GDC Rethink centre, TEC outdoor garden, TEC compost, TEC recycling drop off programmes, TEC store (waste minimisation products) and Gizzy Kai Rescue). Everyone involved was enthusiastic about a coordinated approach to Environmental Education for Sustainability with practical hands-on activities that focused on an holistic approach to key environmental challenges relating to waste and connected to other themes.
These workshops helped to strengthen the 5 Guiding Principles of Enviroschools, contribute to the aims of Local Government and the four well-beings, delivering social, economic, environmental and cultural outcomes for communities. They aligned with broader nationwide strategies towards thriving communities, sustainable regions, transitioning to a carbon neutral New Zealand, and healthier, safer, more connected communities.
Over 700 students from 11 schools have now had the experience of attending these workshops that help them re-imagine their lives with less plastic and less waste overall, emphasising "refuse" and "reduce" as being more effective. Part of this is through gaining skills in and enthusiasm for growing their own food. They are able to see the maara kai working and make the links with the fruit and vegetables grown (and sample the delicious produce including broad beans, snow peas, calendula and borage flowers, silverbeet, spinach, sorrel, parsley, thyme, and lettuce!) They saw and discussed composting and worm farm systems on site that help nourish the plants. Facilitators Kirsty Gaddum and Kauri Forno also shared stories about past and current landfill practice with the groups. The Enviroschools team collaborated with staff at the TEC who helped deliver the range of experiential activities.
"As always our time was action packed well planned and thought provoking. As well as reinforcing knowledge that our tamariki picked up over the years, they learned new things as well. When we got back to kura, we looked at the 'garbage patches 'in the world oceans and we were all quite shocked and looked at ways we could reduce plastics and talked about what is already happening in our families. We will write to Fruit in Schools and tell them to stop sending so much wrapping plastic for us to dispose of and think of another way that they can protect the fruit." – Ihipera Whakapata and crew, Te Kura o te Muriwai
The feedback from participating schools has indicated these workshops have had a significant influence on how the students view waste and the choices they have in reducing their personal and collective impact on the waste stream.
"Thank you so much for hosting year 4. We all had a great visit and our learners are still buzzing. We were so impressed with the activities that you offered as they were hands on and informative. Please pass on our thanks to the rest of your team and thanks again. Regards Tom." – Mangapapa School
As a result of the workshops students have returned to their schools and reflected on their learning and related their new understandings to their own environment. Actions encompass reduction in lunchbox waste, zero waste events management, refusing single use plastic and waste in general, making/fundraising with beeswax wrappers maara kai replenishment, and planting native trees.
One initiative undertaken by Te Kura o te Muriwai was to run a plastic free disco. This included creating some bunting out of recycled materials, using kono (small baskets) to hold kai instead of plates and finger foods only so no plastic forks and knives.
Other schools have created a vision for plastic free lunch boxes and are aiding this by making bees wax wraps and challenging fruit providers (part of the Fruit in Schools programme) to reduce the amount of plastic that the fruit is wrapped in. One kura is also planning to make cloth bags as a fundraiser, putting into use the four sewing machines they have access to.
"The students enjoyed their ramble through the garden, discovering the variety of vegetables they could eat raw, and experiencing new tastes. They shared their discoveries with the younger students on our return to school. Two of our students presented a video of our visit in our school assembly and gave a kōrero about what they had learnt, taking time to explaining the "R's". We have looked at our lunch boxes and asked how we could reduce the plastic and provided the option of using the bee wax wrappers as an alternative. The worms have taken to their new home, enjoying their surroundings in our native area. We are forging forward with our maara kai, creating a nursery area for seedlings, and looking to get started with our composting. Ngā mihi." – Valerie Grace, Te Karaka Area School
Picking up on the interest from supporting adults in what was being offered and with the encouragement of the students who were talking to whānau about their Rethink Waste workshop experience, the team ran a similar event specifically for people involved in school PTA, fundraising and events management.
The kaupapa for the adult workshop was to inspire parent fundraising groups at schools to aim for zero waste events. Facilitators started with the story of where rubbish in Gisborne goes with discussions about landfills, before participants got to watch a video of the Te Araroa ruptured landfill.  This helped establish a desire to reduce waste generation. The example of a school disco was used to look at the current practices and explore alternative approaches. The group of 8 adults celebrated by "modelling" different ways including lots of fun dress ups, a popcorn maker and compostable plates.  The no-waste approach sparked a lively discussion of what schools had tried or were keen to try with lots of creative ideas shared.
"Interesting sharing of ideas. Well worth coming and learning. Will be taking many ideas back to our fundraising group. Supportive facilitators." – participant of adult Zero waste events workshop
Banner image: Kauri and Kirsty facilitate an activity at the beginning of the workshop about the impact waste can have on Atua Māori, with Wainui School.