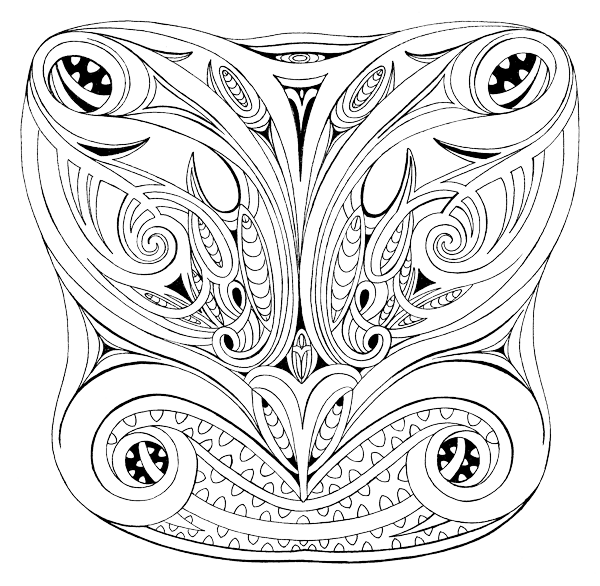 Hinemoana the female aspect of the sea
Community groups and local Enviroschools work together to create living habitats that improve the health of the Porirua Harbour – Te Awarua o Porirua.
A vision
Steve Wilson from Te Rito Organic Gardens in Porirua is a man with a vision to restore Te Awarua o Porirua by planting eco-sourced plants throughout the catchment. With climate change bringing into focus the enormous importance of trees to our survival, he could see the opportunity to create hands-on outdoor jobs for school leavers growing trees. If school students were to plant those trees that could be a learning and action opportunity for them. His plants were particularly suited to riparian/wetland or lizard habitats –  great for school landscape projects.
Steve wanted the school students to have an experience which would help them understand where the plants had come from, what it takes to get them ready to plant out and to be able to get to know the people who helped grow them. What a great fit with the Enviroschools kaupapa!
A collaborative approach
Through the Porirua Harbour Educators' Network, Steve was able to link up with Amanda Dobson from Enviroschools and then secure some financial support from Greater Wellington Regional Council. The Enviroschools Living Habitats Project, Porirua, was born.
Enviroschools Te Upoko te Ika a Māui invited teachers from local Enviroschools to explore together the Enviroschools' Living Landscapes resource, meet Steve and explore the opportunities to engage in some associated action projects.
Action stations
Nine Porirua schools and Te Aho Tū Roa participant, Te Kura Māori o Porirua, supported by Te Atawhai Kumar, were keen to be involved and set about identifying  projects and appropriate sites in their grounds or close by. Two schools decided to plant banks within their school grounds to prevent erosion which could wash soil into the harbour and affect water quality. With wildlife being a vital component of a healthy ecosystem, three schools decided to plant lizard habitats on their school grounds.  And since many parts of Porirua were once wetland that people have unsuccessfully tried to convert to usable land, five schools decided to work on wetland or riparian planting projects.
The Ngāti Toa School Hukarito Awa project
At Ngāti Toa School the junior class had already been making weekly trips to visit Hukarito Awa, that flows through the gully behind their school, as part of their place-based learning programme.
The students talked to their parents about how things used to be.
"We've heard stories from our grandparents of how they used to swim in the stream and how it was full of fish life that they would gather from the harbour," says their teacher.
This was hard to believe for the students who visited the stream in 2017 finding it extremely overgrown.
"Where's the water? If we don't show we care, the awa might disappear." – Emiliia Orzecki , student.
The lead teacher made contact with the land owners – Ngāti Toa Rangatira – who gave the go ahead for a planting project. Through the Living Habitats Project, Te Rito Gardens were able to provide the school with 500 native plants and trees over three years.  Steve provided advice on which plants would be best suited for the site.
This was quite an undertaking for the 5 year olds who worked with their teachers and parents to clear the land down the side of the path from the wooden bridge and along the stream.  (One of the enthusiastic students wants to be a professional weeder when he grows up!)
Then Steve came with his 'on the ground team' to help put the very first of the plants into the cleared ground.
They've been back regularly and two community planting days have been held on the weekends to connect the community with this project. One whānau enthusiastically contributed their own native ti kouka seedlings they had been propagating at home. Another whānau have been featured in an  MfE Fresh Water Policy video sharing their connection with the Porirua waterways over generations.
Hannah Orzecki (Emiliia, Sariah and Elisha's mum) said, "I am so proud that our tamariki get to be part of this and are being taught the importance of being custodians of this land."
This is just one example of the projects taking place in the schools involved in this Living Habitats Project.
Conservation Volunteers are another community group who have helped with clearing weeds at the Hukarito Awa planting site in 2019. They will continue to offer support for this, being another valued partner in this project.
Collective impact
In September 2019 Ngāti Toa School hosted an Enviroschools event where students from all 10 schools who had been participating in the Living Habitats Project could come together, celebrate their mahi and recognise the collective impact.
 "I liked how I could talk about stuff with Te Kura Māori students and they knew what I was talking about, they understood me.  I met one of my mum's friends and that was cool.  I liked hearing how the awa used to be, way back then." – Emiliia Orzecki, student.
Poipoia te kākano kia puawai – Nurture the seed and it will grow
Another three years of funding has been secured from Greater Wellington Regional Council for Te Rito Gardens to support these projects. The focus will be on smaller plantings and improved maintenance, mulching, and protection of sites – with signage design opportunities to communicate to others about the restoration sites.
"Greater Wellington has been thrilled to support the Living Landscapes Project which fosters such a great culture of kaitiakitanga in our young people, empowering them to help restore the mauri of their local awa on behalf of us all." Jo Fagan – GWRC Senior Biodiversity Advisor.
Next steps for these projects
In term 3 of 2020, Ngāti Toa School senior students will be working with Mountains to Sea Wellington on the Whitebait Connection freshwater education programme, which will provide deeper learning about the stream life.
Students showed interest in having signs to communicate about their project and (in Term 3 of 2020) are currently inputting into the design of these.
A teacher Professional Learning and Development day has been planned for the lead teachers of the Living Habitat Project, to be hosted at Porirua School. This will showcase another part of the Project, help continue connections and networking, share successes and challenges of their projects and develop maintenance and next step plans for sustaining the projects through the next seasons.
Banner photo: Reflecting on progress and considering next steps: Enviroschools Living Habitats Project, Porirua