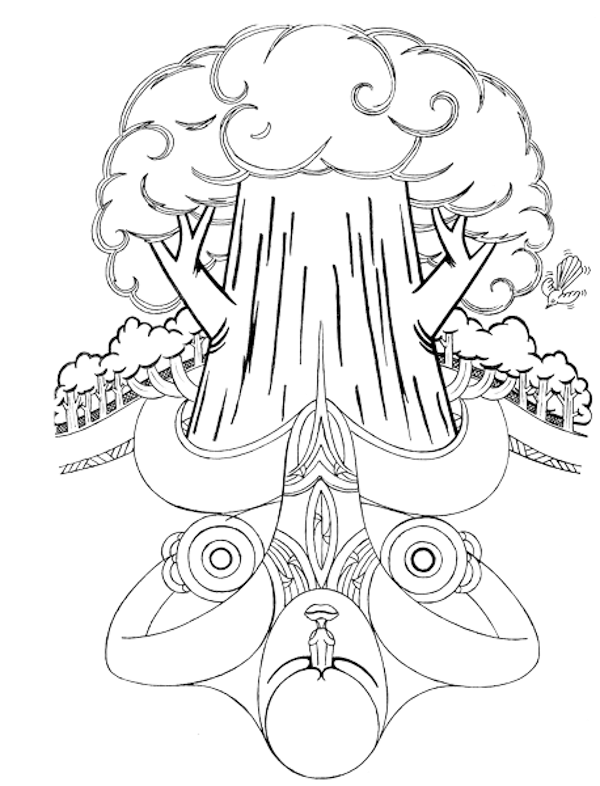 Tānemahuta: atua associated with the forest and all that dwells in it. Qualities of growth, strength, shelter, diversity of life.
Te Poi School in Matamata-Piako celebrated Matariki in the best possible way on the first of July, by planting 500 natives on a local family run farm.
The school has been planting at Moss Farm since 2013, and this year was joined by Waikato Regional Council, Mana Whenua, Ministry for the Environment and Fonterra staff, as an upscale to a 'Shovel Ready' Project. The planting of the Waiomou Stream is part of the Upper Waiomou Habitat Enhancement Project which seeks to restore 48 kms of riparian margin. 24,000 plants will go in the ground this year connecting the project with the Piako Green Corridor and other plantings that lead into the Hauraki Gulf.
"It is a great opportunity to revisit a long-standing project. It has been part of our Enviroschools journey since we joined the programme in 2012,"  said Principal, Linda Larsen.
The small rural school is located east of Matamata and surrounded by dairy farms, just under the lee of the Kaimai-Mamaku ranges. When the Enviroschool was asked to be temporary nursery for 6000 of the plants, it seemed a natural fit into their focus on learning for sustainability – an opportunity for very local curriculum alongside the community and industry experts.
"Our students will go on to be farm workers, managers, owners or connected to the dairy industry, so as part of our 'sustainable communities' focus, we wanted to highlight how it could be in the future. That we could do this during our Matariki celebrations at school only adds to a special project." – Linda Larsen
On the day of the planting the manuhiri represented all professions, from Council and Iwi liaison, area managers, scientists, to policy people, catchment management officers, industry representatives, and local workers on the ground. The students truly saw that there is a role for everyone in contributing to cleaner waterways, more biodiversity for native species and contributing to Climate Change action.
The school welcomed their special guests with a full pōwhiri, demonstrating their ties with Ngāti Raukawa and Ngāti Hinerangi.
"That blew me away, I really wasn't expecting that!" said Aniwaniwa Tawa, Waikato Regional Council, about the welcome.
The school felt it only appropriate to welcome their guests to be part of action within their area. The ties are particularly strong for Tim of Wairere Mahi, the works arm of Ngāti Hinerangi.
"Our families have kids at the school, so it's great they get to start this journey early." – Tim of Wairere Mahi
This mahi is a practical demonstration of the Enviroschools Guiding Principles – students and the wider community learning and taking action towards a shared vision – a great example of the power of collaborative partnerships between school communities, council, and industry for collective social, cultural and environmental benefit.