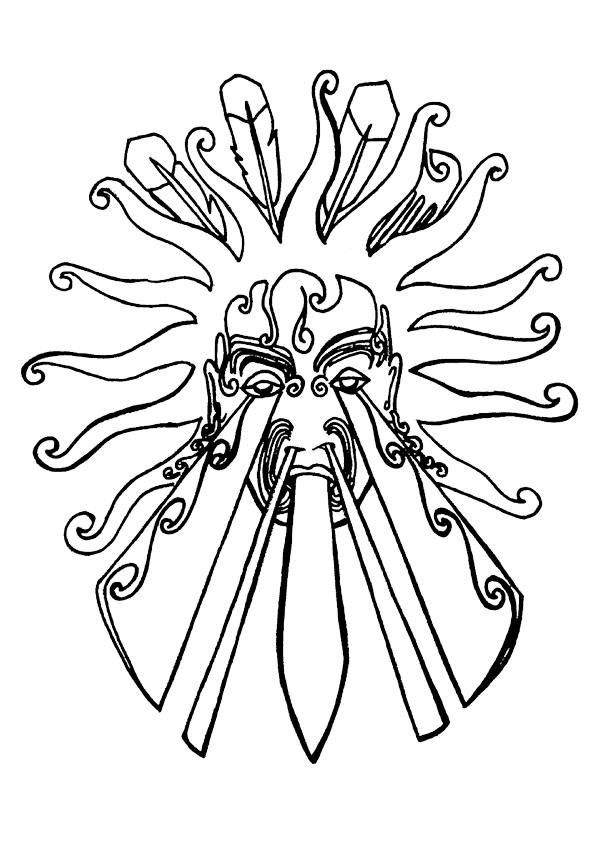 Tānemahuta - Atua of the forest and all that dwells in it. Qualities of grow, strength, shelter, diversity of life.
Debbie Upham, Enviroschools Coordinator for Auckland Kindergarten Association reflects on a day of environmental learning, contemplation and relationship building at Te Wao Nui a Tāne – the Enviroschools Tāmaki Makaurau Early Childhood Education Hui.
---
---
A hush prevailed in the early hours of 8th Oct, the aged Mt Eden hall was waiting, adorned in greenery, and dressed to receive reminders of the words of wisdom, the voices of welcome echoing across the shiny, tread worn, wooden floorboards. Tāne cast a net of learning, embracing the beautiful forest floor to the lofty recesses where the world of butterflies flourish.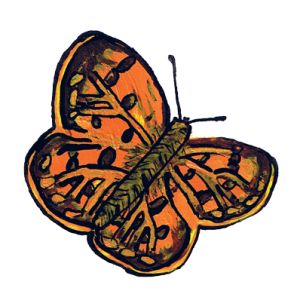 Today we shared in and celebrated learning from invertebrates, the flora and fauna, of beautiful healing, knowledge concealed now revealed. Understanding Living Landscapes means looking at our local environment as part of a natural ecosystem, from the gentle mosses, the soft fern roots, the busy insect world, we have experienced the qualities of the ngahere first hand…
A day of excitement dawned as Mt Eden hall was quietly prepared to become a 'forest of learning' for 140 Enviroschools kaiako from Kaitiaki Kindergartens, Auckland Kindergarten Association, and Counties Manukau Association with the support of Auckland Sustainable Schools team and Toimata Foundation.
The magnificent realm of Tāne underpinned collegial learning and we were warmly welcomed in. The wātaka for the day blended tikanga with knowledge sharing, modelling of experiential activities and networking. Key-note speaker, Donna Kerridge, set the stage perfectly for a day of collaborative workshops.
The day included five separate workshops, delivered twice as kaiako rotated around their choices. Nourishing kai provide a break along with opportunities to connect and view displays. The workshops covered –
Living Landscapes with Katie Higgins, National ECE Enviroschools Coordinator: "Through the Living Landscapes (Theme Area) we experience and strengthen connections to the land that nurtures us, and to all the creatures that inhabit it with us." This session connected the key concepts surrounding this theme through hands-on activities.
Unwelcome Guests with Richard Carter, Sustainable Schools Advisor: There is no such thing as a pest, only animals in the wrong place. Participants identified the 'guests' which visit you when you are not looking.
For the Love of Bees with Sarah Smuts-Kennedy: Learning about the Love of Bees Project, pasture painting and what is so important about soil health.
Exploring and activating local and known spaces for adventurous outcomes with Omine Ivatt (Craft Lab/Wild Thing) and Glenn Browne: Looking at upcycling and crafting from natural materials as a medium to connect children to their own local and known spaces to promote a sense of adventure, ownership and Kaitiakitanga.
Rongoā Relationship with Donna Kerridge (Waikato, Ngāti Tahinga), registered Medical Herbalist and traditionally trained Rongoā Māori practitioner: Donna, a passionate advocate for traditional healing practices, delivered a richly informative session at the Roy Clements Treeway Path.
As this interactive day drew to an end, the hall became warmed by the energies of the people inside, who had now become a learning community. Just like the trees, we had shared knowledge as one, leaned on each other, learnt new skills, gave breath to each of the native rākau, had been nourished with healthy kai, joined in song, and the tama taiki (children's basket made of woven supple jack) gathered a few more knots, honouring thoughts of the day. I think the trees whispered the words of wisdom today… and as Marisa closed our hui with karakia she stated, "We love you, we love you, we love you all…" and the trees sighed.
Participant Feedback
"The workshops were very informative. There was a lot of information and knowledge that we can use in practical ways here at our centre. Living Landscapes – Good to have an in-depth look at how to use a Theme Area booklet. Great ideas to take away such as the reflective questions, practical examples and ideas for engaging whānau. To have such a fabulous speaker was amazing and inspiring – a fantastic choice! Many thanks to the organisers for such an inspiring day!"
"I loved Sarah's statement that the possibility of change exists in THIS space (the space of our bodies). We can make a difference. If we share this knowledge with our children by making it fun and experiential, they then become teachers and share this knowledge with their friends and whanau. Through the Love of Bees projects Sarah has been asking, "Can love accelerate behaviour change?" Through adventure and shared experiences, Sarah suggests we can nurture seriously robust imagination, because it is the ability to imagine from a different perspective, to problem solve and to not give up that will serve our children well in the times ahead. This feels as if it connects with what Donna was saying about building resilience and self-worth by recognising children's strengths and gifts."
"The keynote speaker Donna Kerridge was amazing and inspiring. Her talk about the principles of Rongoā felt so relevant and important and resonated with me on an almost cellular level. She explained how Rongoā focused on holistic well-being rather than a quick fix. That well-being is nurtured by empowering ourselves and others to establish a deep connection to nature, to our community, a sense of knowing that we belong and of sharing resources, rather than an individualistic approach. I agree that it is our disconnection from others and from the planet that has caused dis-ease. She said that our Wairua, our spiritual component, not only acknowledges that we are the physical expression of all our ancestors, but also recognises a connection to everything that has come before us, whether trees, birds or fish. Nothing exists in isolation, we are part of a network and as such everything we say, think or do matters and has consequences. She asked, "Where do the ripples of our smile go?" How far reaching can the effect or one simple smile be? It could make all the difference to a person's day or even life."
"I just wanted to express how much I enjoyed the Tuesday Enviroschools Hui. The waiata and poems were perfect and the workshops I attended were so informative and engaging. I came away buzzing and excited about all there is to share with the tamariki in our kindy and how much more there is to learn! The team who put the day together did a wonderful job and I had a great day. Please pass on my thanks to those involved in making this such an interesting and inspiring day."
---
Acknowledgements to Auckland Council for the NETR Project funding, Toimata Foundation, Enviroschools, AKA, CMK, NKA facilitators, workshop facilitators, kindergarten teams who showcased learning, JUK for kai, Forest & Bird resources, and to Marisa Pene Regional Coordinator of Enviroschools Tamaki.
Do you have any photos from this hui you would like to share? Hashtag Enviroschools (#Enviroschools) and load your photos to Instagram – we will add them to our website!