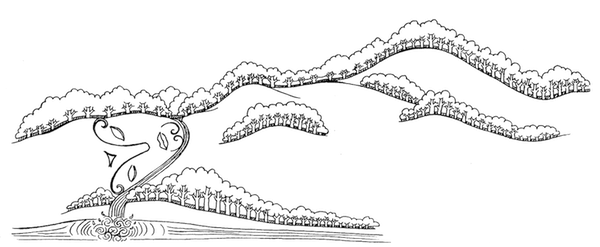 Enviroschools is about creating a healthy, peaceful, sustainable world through learning and taking action together. A relationship between ourselves and the natural world provides a critical foundation for meaningful, empowered action. During Parks Week in early March, Enviroschools Te Upoko te Ika a Māui brought together Kāpiti teachers and some local secondary students to do just that. Kāpiti Teachers GO WILD was designed to provide a springboard opportunity for exploring our relationship with nature together, as a community of schools and centres on the Kāpiti Coast.
17 teachers (representing 1 secondary school, 7 primary schools and 1 ECE) made the most of this day of hands-on learning and sharing. The Kāpiti College student Eco Action Group provided a support crew to help run the day, setting up and packing down spaces and keeping the teachers fed and watered.  They also shared with the group a range of examples of being Kaitiaki for Wai, advocating for water quality issues locally and at a national level. They are strong role models of empowered students.
This event was co-designed with Local Nature Connection expert Liana Stupples and run in collaboration with other local experts through the support of Kāpiti Coast District Council and Toimata Foundation. This was the first of a series of events aimed to motivate and inspire teachers to spend more time connecting students with nature in their local outdoor environments.
Immersion in the natural world:
The group of participants and facilitators spent a day immersed in sensory experiences at the Kaitawa Reserve "Outdoor Classroom". The activities and discussion through the day drew on the knowledge of a range of people. Mana whenua representatives Matua Bill Carter and Sharlene Maote Davis (Te Atiawa ki Whakarongotai, Ngāti Haumia, Ngāti Mutunga o Wharekauri) explained to participants Māori tikanga and history of place and the importance of this when building understanding of the natural world of Kāpiti. Liana Stupples engaged everyone with her "rewilding" activities. Hands on exploration of the stream was provided by Liz Gibson of Mountains to Sea Wellington. Tony Ward of Kāpiti-Mana Forest and Bird shared the restoration journey of the Reserve.
Participants were guided through a range of activities through the day that challenged them to slow down, observe and consider the surroundings in different ways. They undertook sensory experiences, checked out and sampled stream invertebrates with nets and microscopes, touched plants, closed eyes or were blind folded to listen and feel, took off shoes to feel. They learnt about mooching. They heard from experts about plants and their importance to the local ecosystem.
Teacher comments indicate success:
My eyes are open now!
Our students will love these activities!
Today has had a profound positive effect on my teaching practice.
Will also be using these approaches for my own well-being and parenting.
Made me think outside the box – how I can integrate this into the school curriculum.
Great to learn new ways of appreciating the environment and also that you do not have to go far in your neighbourhood for this.
Reflection on their learning:
Near the end of the day teachers where asked to reflect on their learning and consider what opportunities they saw where these activities might be used in their teaching programmes.
Many – encouraging our tamariki to take the time to touch, smell and look closely at nature & the environment.
Using our native garden as a space to connect.
Linking with our Parihaka values and being able to work cross curricular.
Cross-curricular opportunities with English, social science & sciences.
Developing relationship to Waikanae river.
In the project I'm leading called 'Ngā Honongā ki a Papatūānuku all of today is relevant
Teachers left buzzing with enthusiasm to spend time in nature with their students.  A second event where the teachers can return with students had to be postponed due to the time of rāhui. However, we hope to run this part of the programme later in the year to build understanding and confidence in developing a connection to Taiao to enhance the well-being of Papatūānuku, of community and of people.
"This day was incredible & inspiring and my enthusiasm will be infectious to my tamariki – Thank you!"
"An excellent day with a lot of learning. I feel very relaxed and connected to nature. Appreciated all the speakers who shared their knowledge too. Thanks, I felt super privileged to be a part of this amazing day."
For a more detailed reflection from participants read Summary of Evaluation Kapiti Go Wild Event