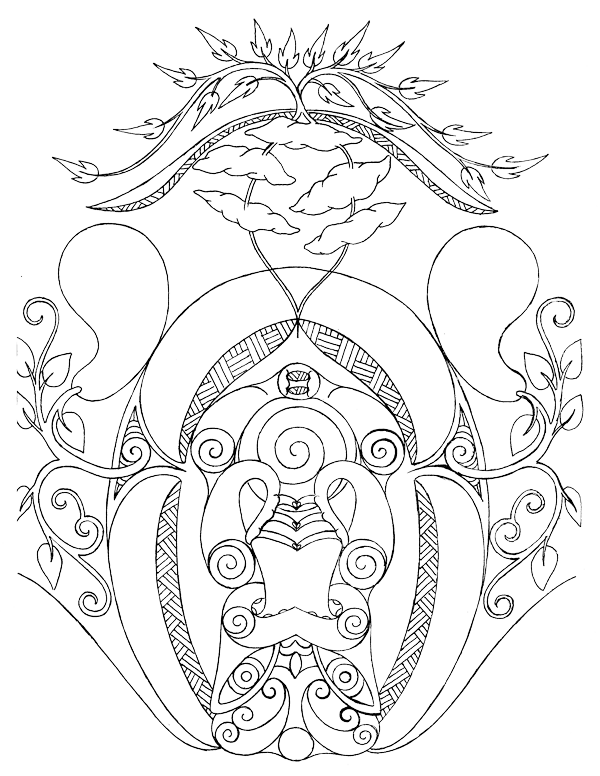 Rongomatāne - Atua of cultivated foods, reflecting qualities of peacefulness, order, provision, and cultivation.
Mararoa is a school that lives and breathes their school values: "caring for yourself, caring for others and caring for the environment". Their location, surrounded by farmland, and adjacent to Fiordland National Park and world famous tourist attractions, has a significant shaping influence on their school culture, values and programmes.
---
The school's focus on conservation is evenly matched by their interest in rural (farming) activities. In his speech, the chairman of their Board of Trustees highlighted that the Enviroschools kaupapa of creating a healthy, peaceful, sustainable world is a very natural fit for Mararoa School and for the community they live in. He is especially proud that the school does so much "out in the world" with their community.

Mararoa's last reflection (Bronze) was completed eight years ago in 2011 and a lot has changed, both internally and externally, during that time. Their school values have become even more strongly woven through all aspects of school life.
During the last four years, the school has developed an exciting and effective leadership programme for senior students, and the benefits are rippling through the school and the wider community.
A plethora of impressive projects have sprung up within the school grounds, and it is heart-warming to see how proud the children are of their school environment, and how well-connected they are with their community.
Since the start of 2019, students and teachers have been documenting their environmental learning and action, reflecting on their many projects, and collecting evidence of their progress. At the same time, the facilitation team has been supporting them to deepen their understanding of the Enviroschools kaupapa and guiding them through the holistic reflection process.
As much as this process of learning and reflecting has been a celebration, it has also included moments when students, teachers and the facilitation team have felt challenged. Like any journey that's worth doing, we have navigated through calm waters as well as some choppy waters. At times it has been tough maintaining the students' enthusiasm while encouraging them to dig a little bit deeper to make the reflection process as meaningful as possible.
Here are some of the highlights from the sharing and decision-making day:
The Southland Enviroschools team (Megan, Hannah and Pat) were warmly welcomed into the school library by the senior class singing a rousing waiata. Two senior students shared their personal mihimihi with confidence and pride, and the guests were invited to respond with their own mihimihi. Soon after we arrived, the Chairman of the BOT and the Principal joined us, along with a group of junior students, fresh from swimming lessons.
We were shown a series of brilliant iMovies, created by the students using a green screen, and featuring the Guiding Principles. The movies were fun and very cleverly designed to demonstrate the many ways in which the Guiding Principles are integrated throughout school life at Mararoa.
The "Empowered Students" movie featured their Leadership programme, Nature Discovery, Down the Bank activities, and opportunities to teach the teacher.
The "Learning for Sustainability" movie featured their Mud Kitchen and Down the Bank activities.
The "Māori Perspectives" movie featured their strong emphasis on tuakana/teina in many aspects of school life, the way their house groups are structured, Pet Day, and their school values.
The "Respect for Diversity" movie featured Wheelie Wednesday, the ways in which they celebrate culture, and their respect for people with different abilities. We were shown a fantastic example of how the children have helped a young special needs student, Ollie, by designing and building a sensory curtain for him to play with.
The "Sustainable Communities" movie featured working with Delia Bellaby (an architect from Design and Make Architects) on sustainable designs, creating signage for native plants in the Te Anau Bird Park, collecting food scraps for pigs down the road, participating in the Kids Restore the Kepler programme, and keeping bees. The school is fortunate to have an incredibly supportive community and parents are very involved in many of their activities.
Throughout 2018 and 2019, sustainable design (Ecological Building) has been a significant theme at Mararoa School. Students started out by generating lots of ideas to improve their outdoor areas.
They discussed their ideas with Delia Bellaby and she helped the students to develop their ideas further. The students predicted problems that might occur with their designs and identified possible solutions.
In Term 4, students built and installed their designs using mostly recycled materials. On completion, they reviewed their work by identifying benefits and downsides and suggesting what they could do next or do better. Here are some examples of their sustainable design projects:
Sail post covers – students wove decorative covers from soft plastic to cover the "ugly duct tape" on the sail posts and make them look more attractive
Tennis court fence weaving – students created art by weaving plastic through the fence
Teepees – students designed and built teepees for kids to play in
Garden makeover – students painted the tyre gardens in bright colours and replanted them with beans and pumpkins
Wind art – students recycled and repurposed materials to create fantastic windart sculptures
Birdhouses – students built bird houses and installed them in the school grounds. Birds started using them right away, and we even got to see them using the houses during the reflection day
Sandpit water system – students built a water system in the sandpit for the juniors to play with
Mud kitchen water system – students designed a water system to get water to the area they call "Down the Bank" so the juniors can play in their "Mud Kitchen". This has not yet been built and is one of their next steps.
Students also participated in a collaborative project to design a new shelter for the Te Anau Bird Park.
---
"The outcome of all of their thinking, learning, and reflecting is a valuable collection of videos, folders and displays documenting their achievements and guiding their way forward. It was such a privilege to be at Mararoa School when their huge collection of evidence was presented and celebrated, and in that moment when we all affirmed their decision that they are, indeed, a Silver Enviroschool" – Pat Hoffmann.
---