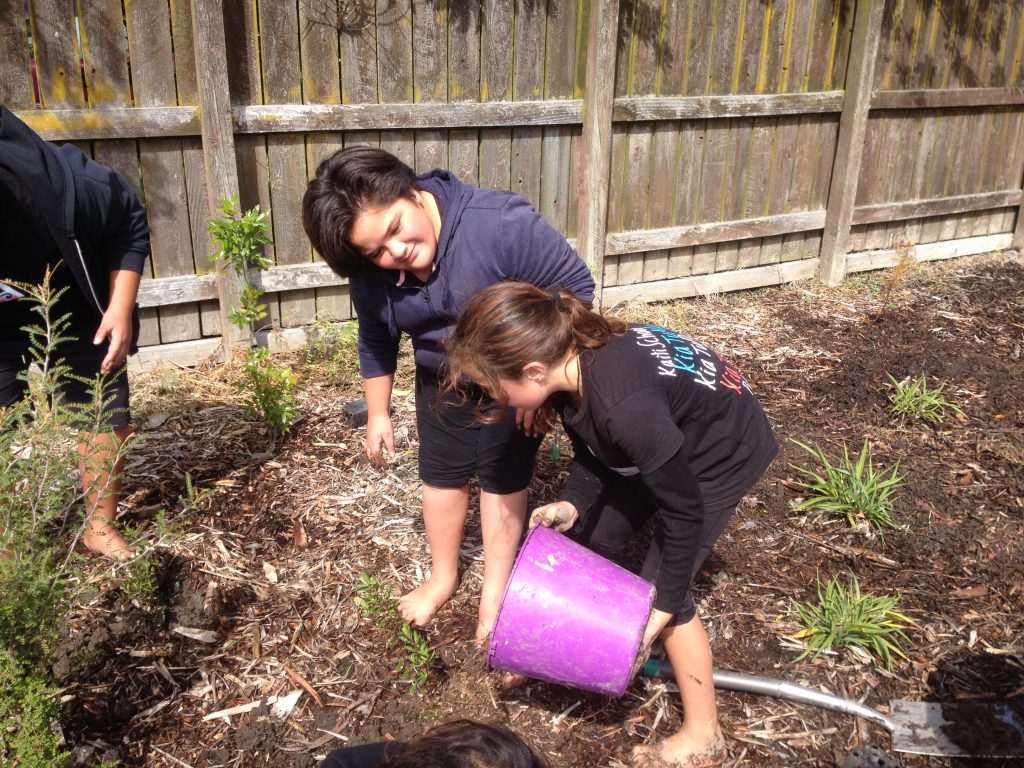 Kapai Kaiti School for working hard planting and mulching in the new rongoa ngahere. It's looking awesome!
Students were keen for birds to be able to fly between their school and Titirangi so they needed to plant more native rakau.
Students also wanted to have the rongoa species in their school that they could use when they needed it.
A local kuia, Emily, came and visited and taught them how to use some native trees. A parent has also come in and made kawakawa balm with them.
Timeline:
This project was inspired by visits in 2017 to their local maunga, Titirangi, where they learnt about rongoa.
In 2017 a small area was planted up but they wanted more! In 2018, all students were involved in planting and mulching over 200 native trees that were kindly donated by the Women's Native Tree Project Trust.
Ninety-one trees have been planted already this year, the whole area was remulched and there are plans for even more planting.