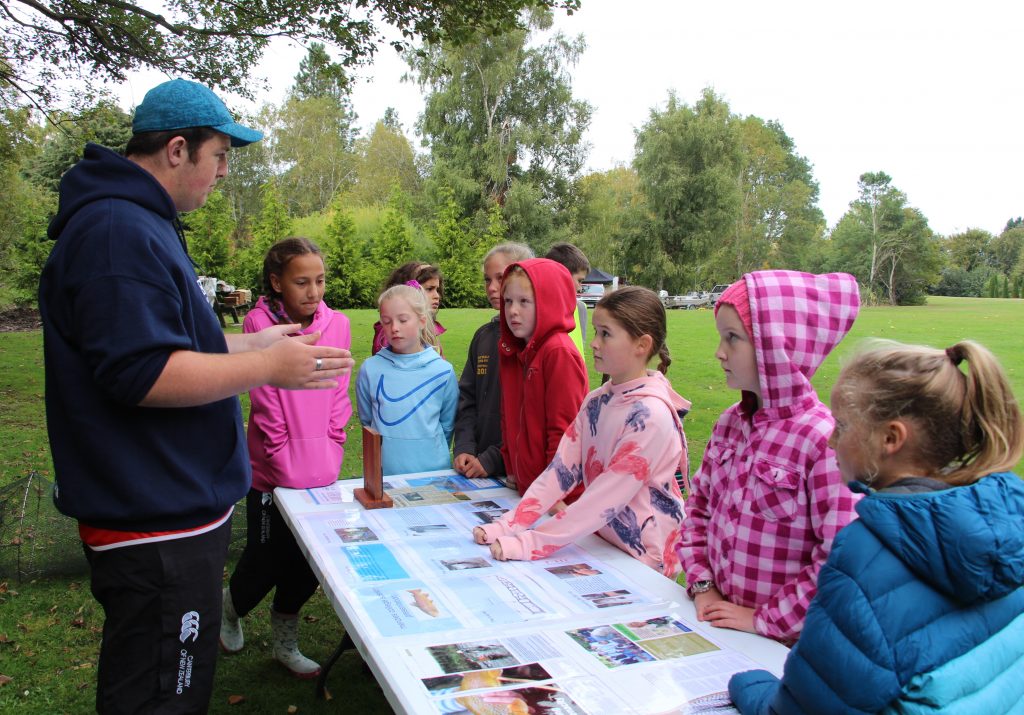 The annual Enviroschools Southland Hui was held in March this year.  This was a fabulous day with Enviroschools coming together at Dolamore Park to spend time together while doing some amazing activities!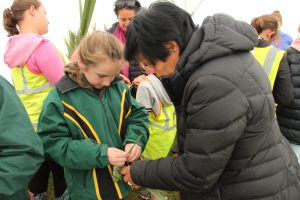 We had a range of areas which outdoor skills which involved putting up a tent, making damper and cooking it on a camp fire and building bivvys. The stream area had invertebrate studies, water clarity, catching yabbies, learning about trout monitoring, putting a life jacket on correctly and riparian planting.
Our biodiversity team showed students how to track animals in the bush, what insects are around and how to identify different birds.
Lots of arts and crafts using natural resources were also done.
We showcased our leaf rubbing, weaving, raft building and yellow eyed penguin creations.  The live bees were also a hit with schools learning how to set up hives and the products that can be created!
It was fantastic to spend the day with our Enviroschools whānau, we cant wait to do it again!