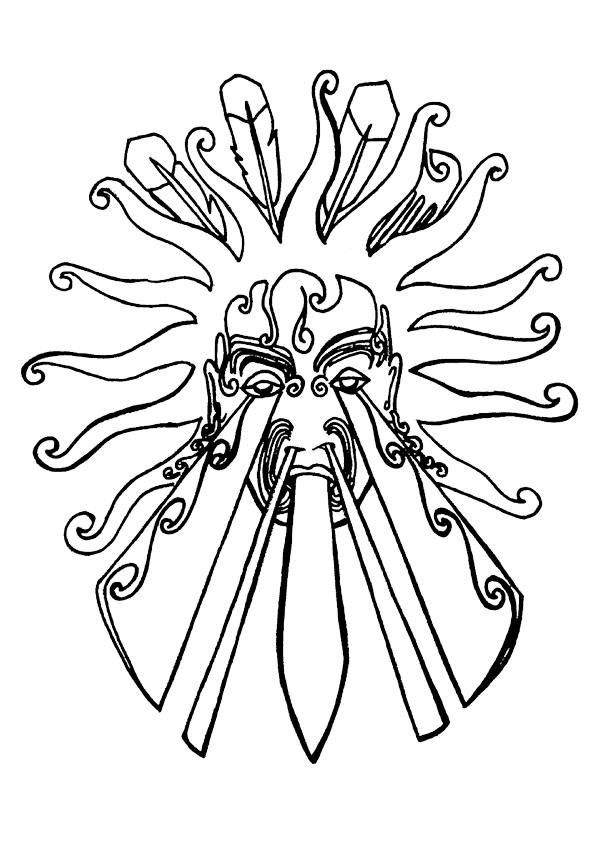 Taminuiterā: The sun - qualities of radiance, light and energy.
When you get the right people on board, and some strong processes in place, the combination can be powerful.
---
At Papakowhai School waste management is led by the students, with strong support from the teachers, the caretaker, the principal, the council, education providers and other schools. The school recognises the value of strong systems and of working at the impact end of the waste hierarchy – waste reduction rather than waste management.
Empowered students ready to go with recycling
By 2017, Papakowhai School had already been working with some great people. With support from Porirua City Council's Compost Club, Steve from Te Rito Organics and their caretaker, the students had a good composting system up and running. They were ready to start recycling but, for a range of reasons, the council didn't collect recycling from schools.
The Papakowhai School students started working with Amanda, their Enviroschools Facilitator, to prepare a submission to Porirua City Council (PCC) via the council's Long Term Plan process asking the council to fund recycling collection for schools. To their delight the council approved their request and began providing recycling collection bins and a subsidised collection service for schools in 2018.
Students felt proud of their achievement. "Because of our school, all schools in the Porirua region now have recycling!"
Moving up the waste hierarchy to campaign for waste reduction – bringing on-board the parents
The students had been learning that recycling is a small part of what's needed to effectively deal with waste. What you really need to do is reduce the waste you are creating in the first place. That needed the whole school and the parents on board so they had their first go at participating in the Plastic Free July campaign.
The lead students of the Enviro team challenged all the students in the school to make Plastic Free July pledges and visited each class to hear about what they decided to focus on.
Some examples included:
Noah: "I pledge to have no plastic wrap in my lunch box".
Alice: "I pledge to use a recyclable drink bottle".
They engaged in a parent focused information campaign through their newsletter and parents found that zero waste ideas were coming into their homes through their childrens' values.
"The impact [of the waste awareness education] . . . . is reflected by my daughter's consumer choices out of school. We were out shopping for new hand luggage and looking around at the different options we could buy, when Lexie found luggage that is made from recycled plastic bottles. She was very insistent that they were the items we should buy to help our planet" – Parent.
When the students surveyed teachers and families, they found some people had made big changes as a result of the campaign including:
"Buying less packaged food. Reducing party and Christmas waste. Making cleaning products, reusable produce bags and supermarket bags."
"Make our own yogurt and put in reusable containers for school lunches. No more glad wrap."
The Enviro students aim to repeat Plastic Free July every year until they have zero waste.
Teachers also commit to improving systems
Teachers could see that in order to make best use of the PCC bins and the awareness raised in the Plastic Free July campaign, they needed efficient processes for collecting plastic recycling.
Their Enviroschools Facilitator pointed them in the direction of the Sustainability Trust's waste programme for schools – Your Sustainable School.
The programme involved everyone:
the caretaker measured pre- and post-intervention waste volumes and organised contractors to collect the recycling;
the teachers participated in an ignitor talk from the Trust; and
the students engaged in learning activities including class waste audits and making beeswax wraps to reduce the need for cling-wrap.
The teachers found they better understood some of the key facts about recycling after the ignitor talk and lead Enviroschools teacher, Jill, observed a great improvement in sorting waste in the staffroom.
"Recycling is not as noble as we like to think, in fact we really need to focus on reduction as the emphasis. This also reinforced the value of our Plastic Free July campaign last year" – Mark Smith, Principal.
The school Enviro group nominated three enthusiastic students to lead the process of implementing classroom and staffroom sorting bins supplied by the Trust.
The Enviro lead teachers, caretaker and student leaders work together to make sure bins are available at all events including school discos and whānau BBQs.
Enviro leaders monitor the bins to make sure they people use them properly.
Sharing with, and learning from, other schools
Papakowhai School also participates actively in the Enviroschools teacher cluster network in Porirua, sharing and gaining new ideas. In May 2019, a group of teachers from Porirua Enviroschools gathered together at Papakowhai School to share and discuss successes and challenges related to reducing waste.
A highlight for everyone was the strength of Papakowhai School's systems. Their composting system, which includes well-established, student driven collection and regular turning with the caretaker, produces great compost that is being used in edible garden beds and around native plantings.
"Being a composter is a really fun job but it is not an easy job. I taught the new composters for term two how to be a composter. This job has inspired me to compost at my house" – Papakowhai School student.
The other schools also had great examples to share:
Paremata School explained how they have implemented sorting stations for their school galas supervised by their enviro leaders the 'Waste Heroes'.
Porirua School took the group through their whole school Zero Waste inquiry using the Enviroschools Action Learning Cycle and offered to share their planning with other schools.
Cannons Creek School is also implementing the Your Sustainable Schools programme.
The journey continues. With July approaching once more, Papakowhai School are readying for their next Plastic Free July campaign.
When she joined Papakowhai School as a teacher, Jill Clibborn was wanting to extending learning for her students outside the classroom. Initially she had in mind setting up garden-based learning. A chat with another teacher at Discovery School put her in touch with Enviroschools and she soon realised the range of things that could be involved in a sustainability journey.
The school's Enviroschools Facilitator since they joined the network in 2017, Amanda Dobson, says the 'Whole School Approach' Enviroschools advocates has become clearly evident at Papakowhai. A strong environmental lens is incorporated into teacher planning for class inquiries and the lead enviro teachers and students have become powerful advocates for waste reduction in their school.